AVI-IO - The "Help" menu



This page describes the "Help" menu of avi-io.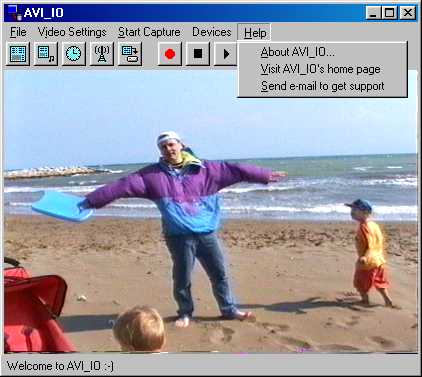 There is currently no online help included in avi-io. The help menu contains an "About AVI-IO" entry, a "Visit AVI-IO's homepage" entry, and a "Send e-mail to get support" enty. In the "About" box of AVI-IO you can see to whom the current copy of avi-io is licensed to or if it's a trial version. You can see the e-mail address (

) under which you can reach us in case you are experiencing trouble that you think are caused by avi-io. By choosing "Visit AVI-IO's homepage" AVI-IO start's up your favourit web browser and changes to AVI-IO's homepage where you can see the latest information about AVI-IO. By choosing "Send e-mail to get support" AVI-IO brings up your favourite e-mail programm where you can type in and send us your support request. Other sources of information about avi-io are in the readme.txt file in the "Gotchas" and the "Support" sections of AVI-IO's home page .